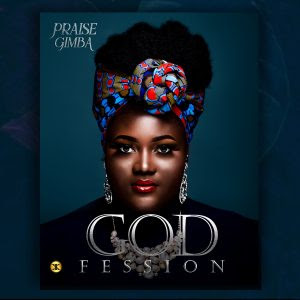 PRAISE GIMBA RELEASES GODFESSION (ALBUM)
The world receives the album of the moment: a soothing inspirational, creative, and motivational album by Praise Gimba; a passionate and talented Nigerian gospel artist. She hails from Karu Local government Nasarawa State Nigeria, Gbagyi by tribe.
Over the years, she has won three awards in Gambia namely:
Best Gospel Female Vocalist 2017/2018
Best Gospel Female Vocalist 2018/2019
Song Of The Year 2018/2019
She started singing at an early age; she was outstanding in the children's choir back then in Nigeria and also led the choir during her secondary school days. Praise Gimba started working with Kainosk Music in 2019, She has released two singles; Never let you go (2018) & Godfession (2019). She is currently studying in Gambia.
Nigeria, Africa, the UK, the USA, and the rest of the world join Praise Gimba, Kainosk Music as we unveil the album of the moment; regardless of the trials and attacks in 2020; you are alive in 2021 and still standing. This album GODFESSION will lead you to greater achievements in 2021 as you are not left out of God's mind-blowing blessings in the year 2021.
Executive Producer: Prichabenny (Track 11 co-produced by Val and Wisdom). Album featured Spoken Words Artists (Son of Yakura, Sara-Sophia) and amazing Gospel ministers (Marie Gomez, Chris Hosea, and Prichabenny. The Album GODFESSION is live on all streaming platforms, also you can enjoy cute sounds from her YouTube channel.
ALBUM EMBED CODE: <iframe width="100%" height="150" src="https://embed.song.link/?url=https%3A%2F%2Falbum.link%2Fi%2F1545840850&theme=light" frameborder="0" allowfullscreen sandbox="allow-same-origin allow-scripts allow-presentation allow-popups allow-popups-to-escape-sandbox"></iframe>

ENJOY AND SHARE; MUCH LOVE- HAPPY NEW YEAR.
Connect with Praise Gimba:
Twitter: @GimbaPraise
Instagram: @Praisegimba
Facebook: Praise Gimba
Youtube: https://www.youtube.com/channel/UCWTVRG04TLBRFMBTPAF1NPg?sub_confirmation=1
MUSIC MANAGEMENT: Twitter: @kainoskmusic - Facebook: Kainosk Music
Instagram: @kainoskmusicofficial